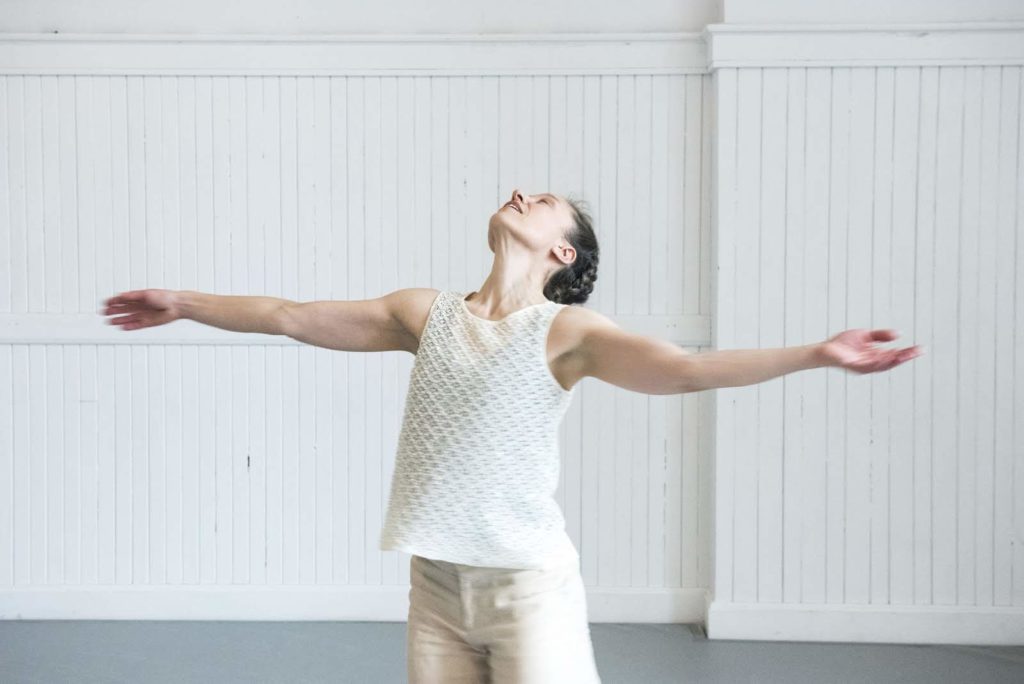 Over the moon to have been nominated for a 2023 Johanna Metcalf Performing Arts Prize for my work as a creative dance artist. In the words of Kirsten Hanson, Board Chair, Metcalf Foundation: "Let's continue to seek, as Johanna always did, truths and transformations in the magic of theatre, music, and dance."
After a rich fall period of work on my new solo, Becoming, I am preparing to move deeper into the work. I'm excited for this next leg of the creative journey. Discovering what this work is becoming (ugh! no pun intended) is an intense, unpredictable, and compelling puzzle for me and my collaborators: Holly Small, Fides Krucker, Tom Kuo & Logan Raju-Cracknell. I hope you will be able to join me for the eventual presentation. Stay tuned for a showing date once I raise production funds.
I am thrilled to be able to offer in-person creative movement classes for children again this fall, in the beautiful studio I share at Artscape Youngplace in Toronto. Please visit my Teaching page for more information about what's on deck and how to register.
Thanks for visiting, come back soon.